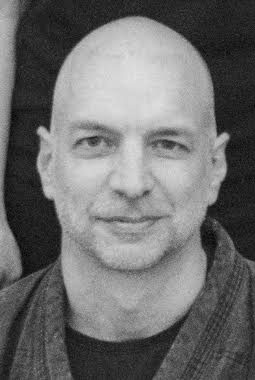 Head instructor Philip C. Dao has more than 30 years of experience in Japanese martial arts. As a martial arts and self-defence teacher, he has trained more than 1,000 men and women in the last 20 years. In Japan in 2006, grandmaster Dr. Masaaki Hatsumi promoted him to 5th Dan 五段 thus granting him permission to teach and test independently, and in 2015 he was promoted to Ju-Dan 十段. As a psychologist, Philip Dao has made the assessment and the management of threat, aggression, and violence his main area of expertise. His many years of professional experience include the assessment of the danger posed by imprisoned violent offenders as well as security consulting and training of high-risk individuals and organisations.
Philip Dao (b. 1972) started studying Japanese martial arts at the age of 12. In 1986 he discovered the martial art Ninjutsu. His first teacher, Michael André-Korbl, led a group in south Lower Saxony at that time. After prior experiences with different martial arts, he was immediately captivated by a method that was developed and tested over centuries under most difficult conditions and embraced all the different aspects of protection of oneself and others. In 1987 he participated in a seminar of an international ninjutsu teacher—the Swede Thomas Franzén—for the first time. In 1994 Philip Dao went on a several-month training trip to the USA where he attended a teaching seminar of the Japanese grandmaster Dr. Masaaki Hatsumi (b. 1931) who taught for three days in Atlanta. Following this trip, Philip Dao established the first Ninjutsu training group in his home town of Göttingen and led it until he moved to Berlin in 1997. During a training trip to Atlanta (USA) in 1999, Bud Malmstrom promoted him to black belt (1st Dan). From 2000 until 2017 he has been a personal student of Shihan Brin Morgan (Liverpool), whom he studied under several times a year. In 2000, he established the Ninjutsu training group that is now known as "Tendo 転道 Dojo Berlin" in Berlin's Kreuzberg district. Under the personal supervision of grandmaster Dr. Masaaki Hatsumi, Philip Dao successfully passed the test to 5th Dan on September 3rd, 2006, in the Honbu Dojo in Japan. The test earned him the title Shidoshi (jap. 指導師 = "teacher, who shows the way") and granted him the authority to teach and test his students independently. In this test, the testee must sit with his back to the tester who is standing behind the testee. The testee then has to avoid a sudden strike with a wooden practice sword to his head in time.
In Philip Dao's "Tendo 転道 Dojo Berlin", about several dozen adults train three days per week. No less than six highly qualified instructors (see above) support him in the realisation of the different classes, following a coherent and coordinated overall concept. All instructors attach great importance to creating optimal conditions for a successful learning experience. This includes an ambitious training programme and a relaxed training atmosphere. Philip Dao's own instruction is characterised by his professional background: As a psychologist, he has several years of experience in the assessment and treatment of serious violent criminals in a Berlin correctional facility. Specialized in de-escalation and physical safety in the face of violent offenders, he has consulted and trained professionals who work in high-risk environments for many years. For example, he has taught specialists at the Berlin Correctional Education Centre, the Association of Panel Doctors of Berlin, the department of Police and Security Management at the Berlin School of Economics and Law as well as at the German-wide seminar of law enforcement, customs officers and Federal Armed Forces (military police, Special Forces Command KSK) at the department of Federal Police in Blumberg. As a member of the consulting firm Team Psychologie & Sicherheit TPS, he is currently working for several German DAX companies in the areas of personal safety during business travel and overseas assignments, event security in general meetings, and in internal investigations in cases of employee crime. He can also draw many years of past experience from various other related professional activities, e.g. as a member of a Berlin-wide crisis service, as an examiner of the Chamber of Commerce and Industry of Berlin for employees in the security services industry, and as an instructor of self-defence courses at all Berlin universities.